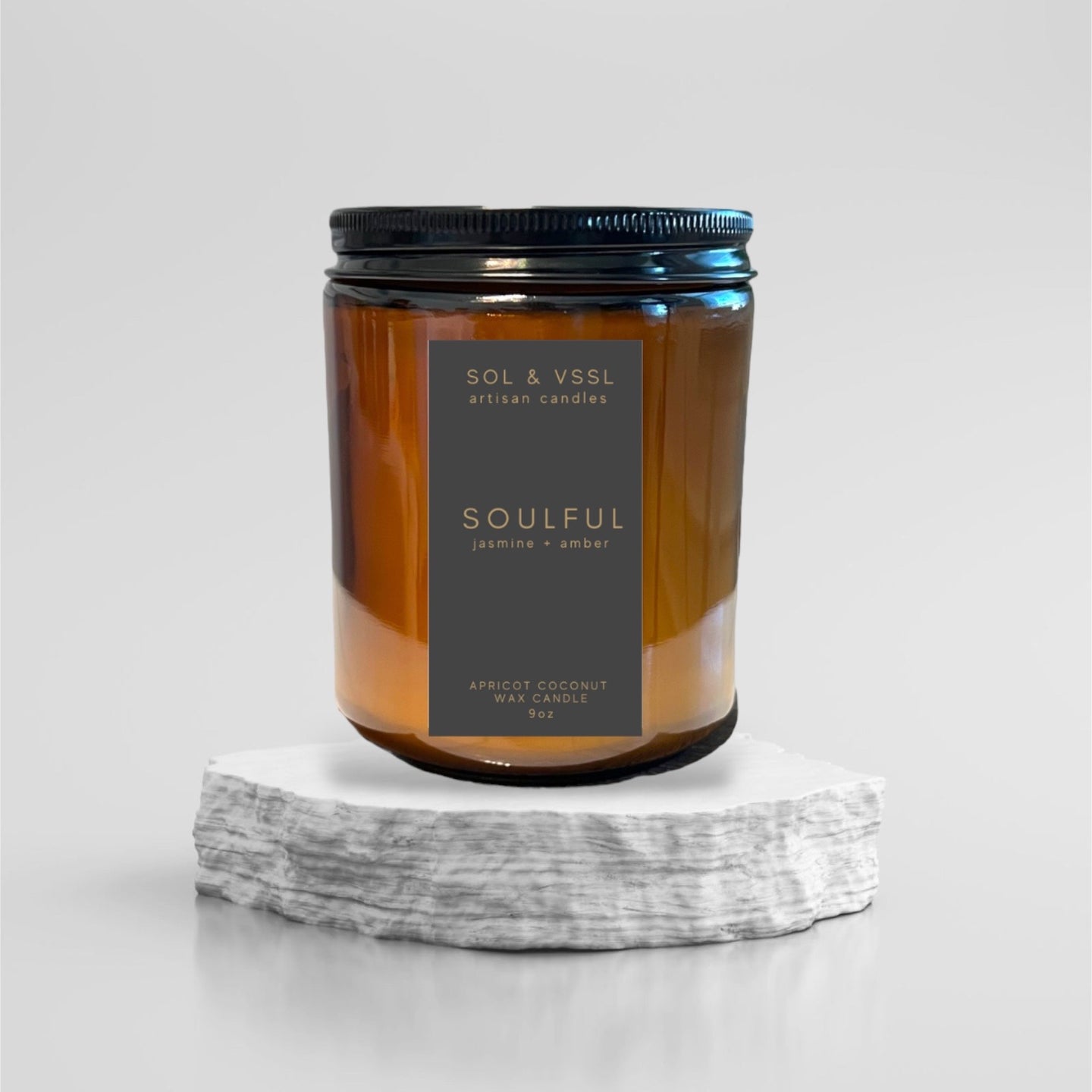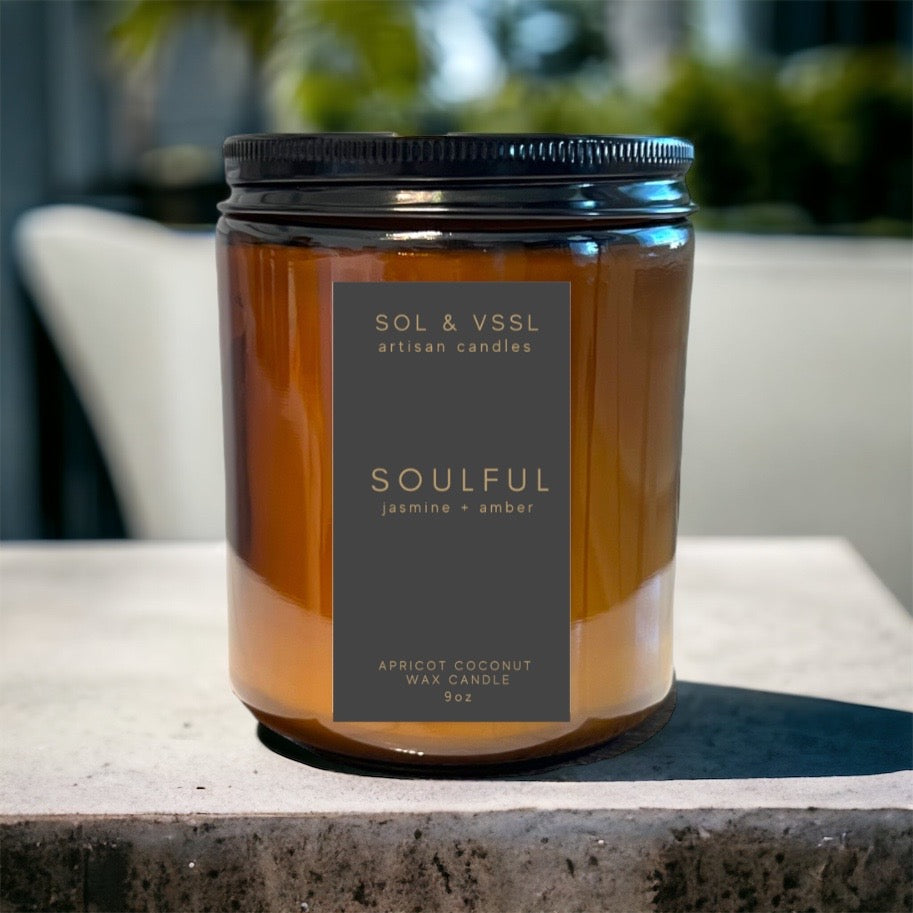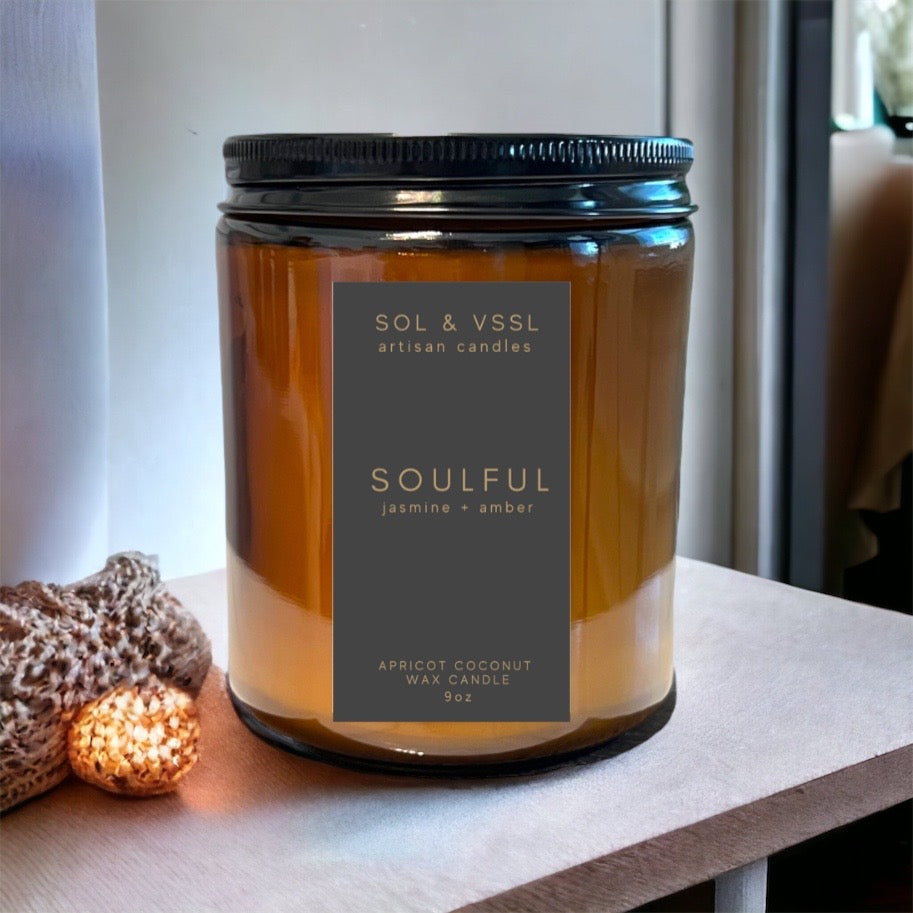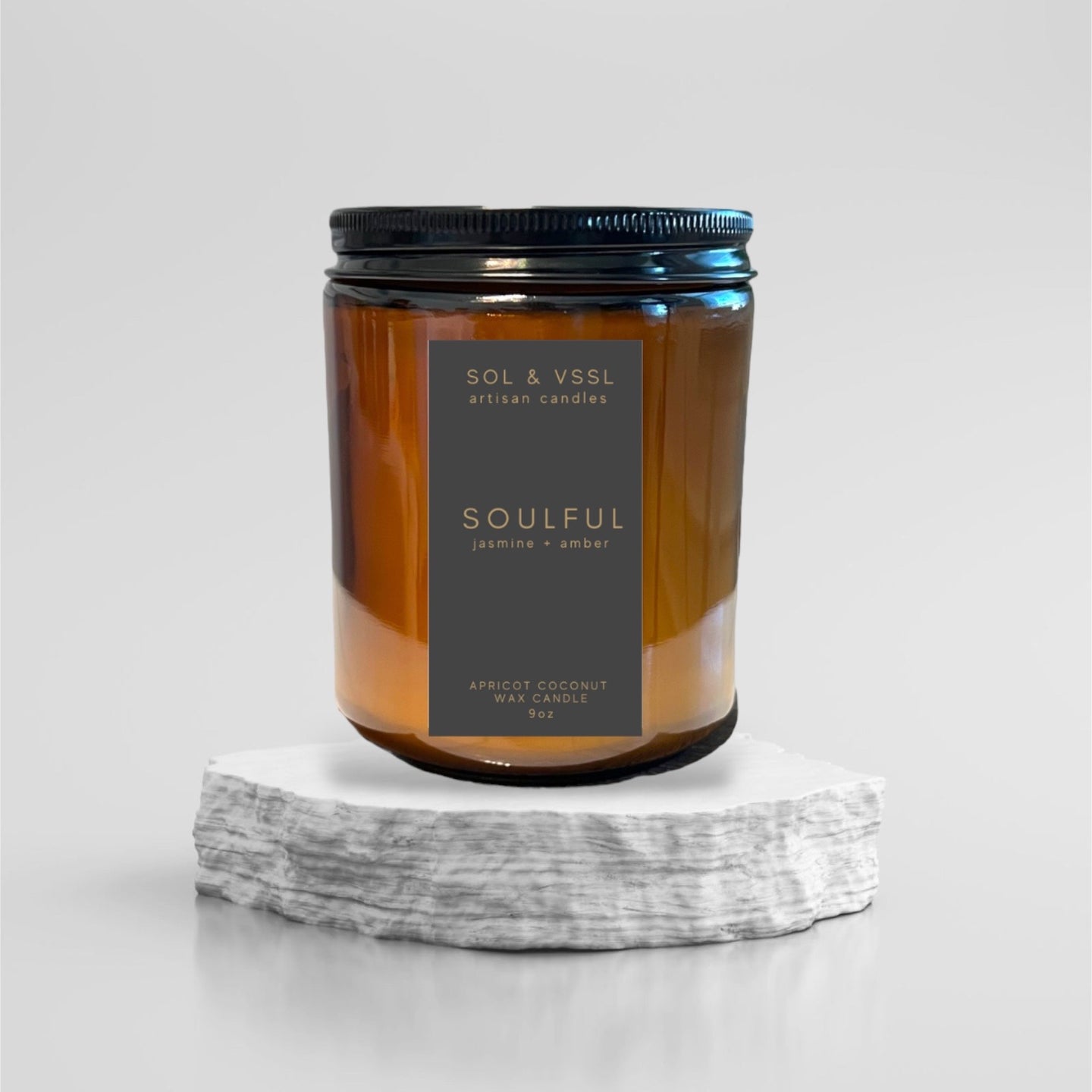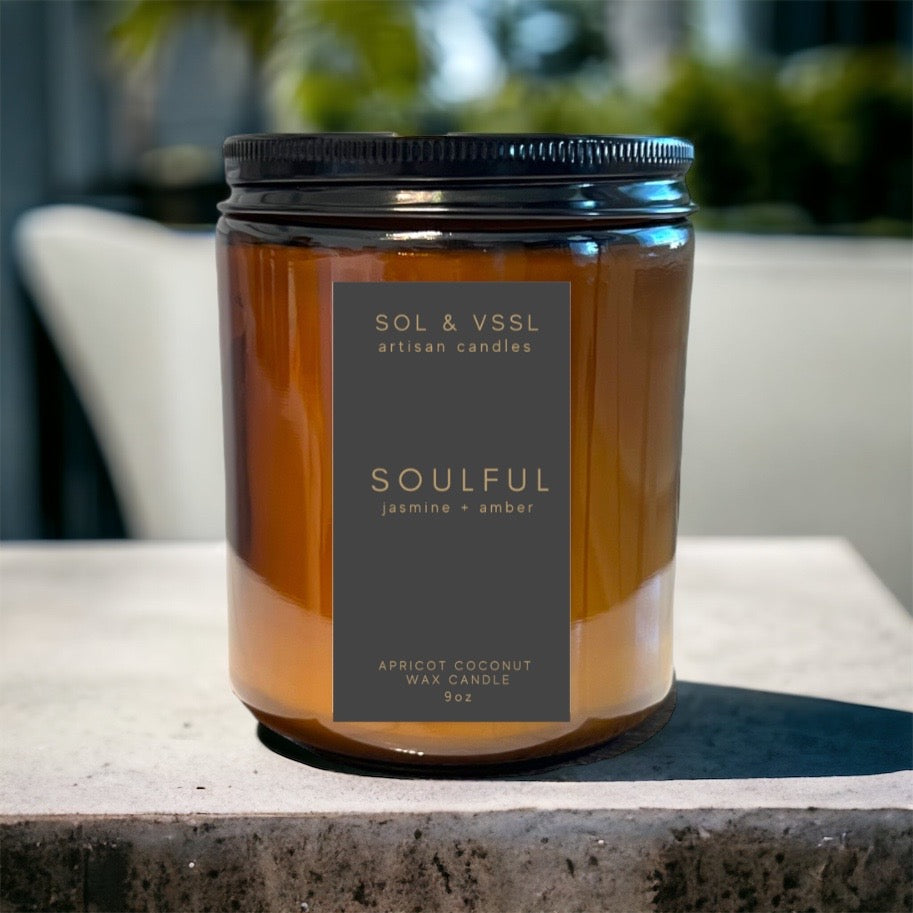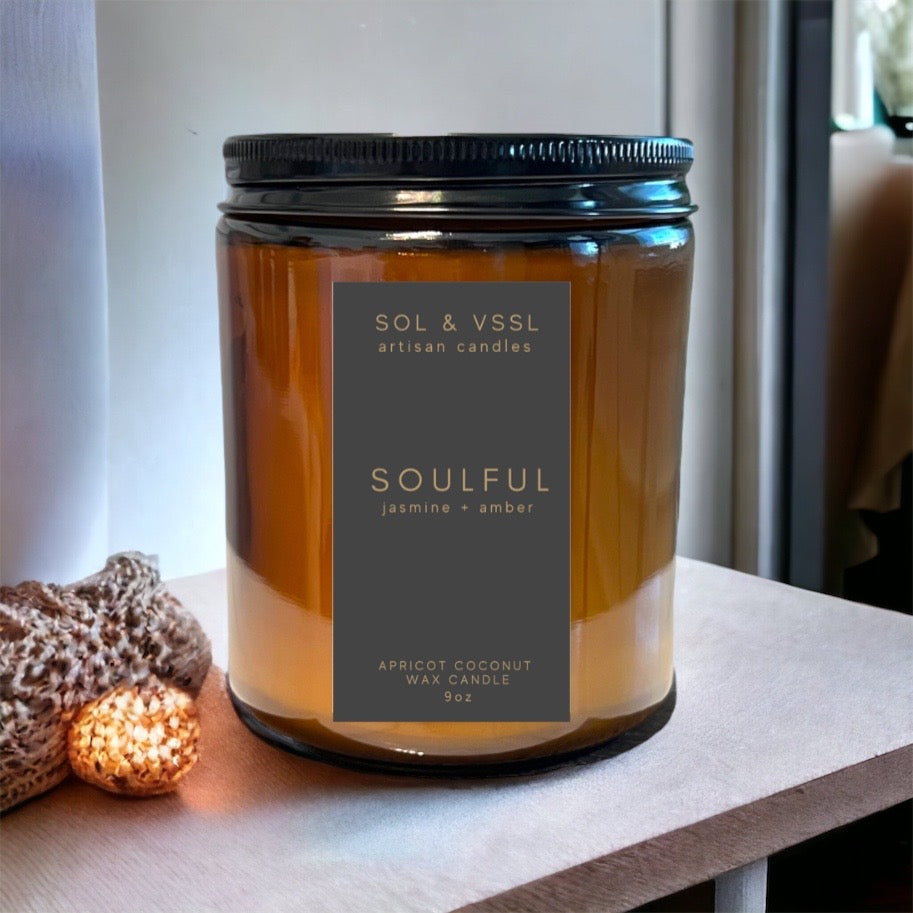 SOULFUL | For the Soulful, the Stylish and the Sophisticated.
Regular price

Sale price

$23.00

Unit price

per
SOULFUL candle is the perfect accompaniment for moments of introspection and reflection. Rich notes of jasmine, sandalwood and musk create a soothing and calming atmosphere, allowing you to relax and uplift your spirit. Crafted with care and attention to detail, SOULFUL will add style and sophistication to any room.
Scent Notes:
Top: ozone, jasmine
Middle: sandalwood
Base: leather, patchouli, musk, amber
9 oz. candle
Share
Candle Care Instructions

* The best way to ensure your candle burns as clean and as long as possible is to trim your wick 1/4 of an inch before each new candle burn. It is normal during the burning process that carbon builds on a wick. Wicks with carbon build-up may produce mushrooming of wick, excess soot and heat which yields a lower quality performing candle, so trimming your wick is super vital.
* Avoid tunneling of candle by burning your candle long enough for the melted wax pool to reach the edges of container.
* Never burn candle longer than 3-4 hours at a time.
* Always cover your candle with a lid when it's not burning.
Candle Composition

Our candles are hand crafted in small batches using only premium quality ingredients. We use a luxury, Coconut Apricot vegan wax blend that is eco-friendly and sustainable. Our wax is toxin-free, paraben-free, and phthalate-free and is a renewable source. We use a special high performance, naturally sourced clean cotton wick that is tailored specifically for coconut wax. They are designed to produce a uniform flame that does not drown, inhibits carbon formation, and are lead & zinc-free. We only use the finest quality of clean fragrance oils in creating our aromatic candles and all of our jars and tins are eco-friendly and reusable.